Welcome to Pro Music Tutor, the ONLY place online where you can stream or download stunning high definition videos that will help you play your instrument like a pro while being taught by the pros.
Our tutors include Whitesnake's Micky Moody, Pee Wee Ellis, who played saxophone in the legendary James Brown's band, and world renowned UK saxophonists Andy Sheppard and James Morton.
Take advantage of our great range of online saxophone lessons and online guitar lessons, and keep visiting, as we'll soon be adding exciting online lessons for a range of other instruments.
How Does Pro Music Tutor Work?
Using Pro Music Tutor couldn't be simpler, but just to make sure you know what you're doing, we've included the below guide.
Getting Started
How you get started will depend on how you've found us. Most of you will have come in via the homepage, so we'll go from there.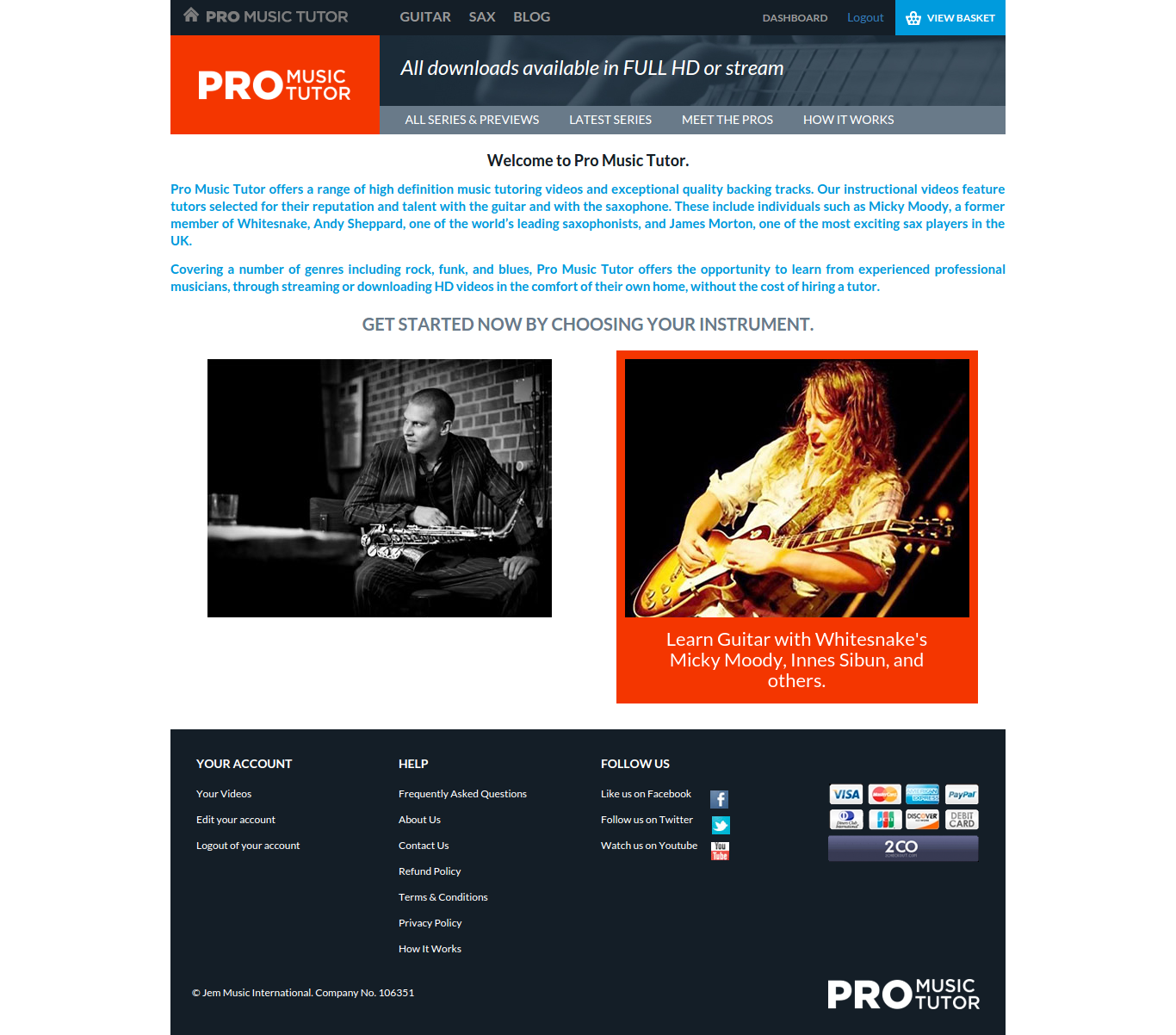 From the homepage, simply choose whether you'd like to learn guitar or sax from one of our professional tutors.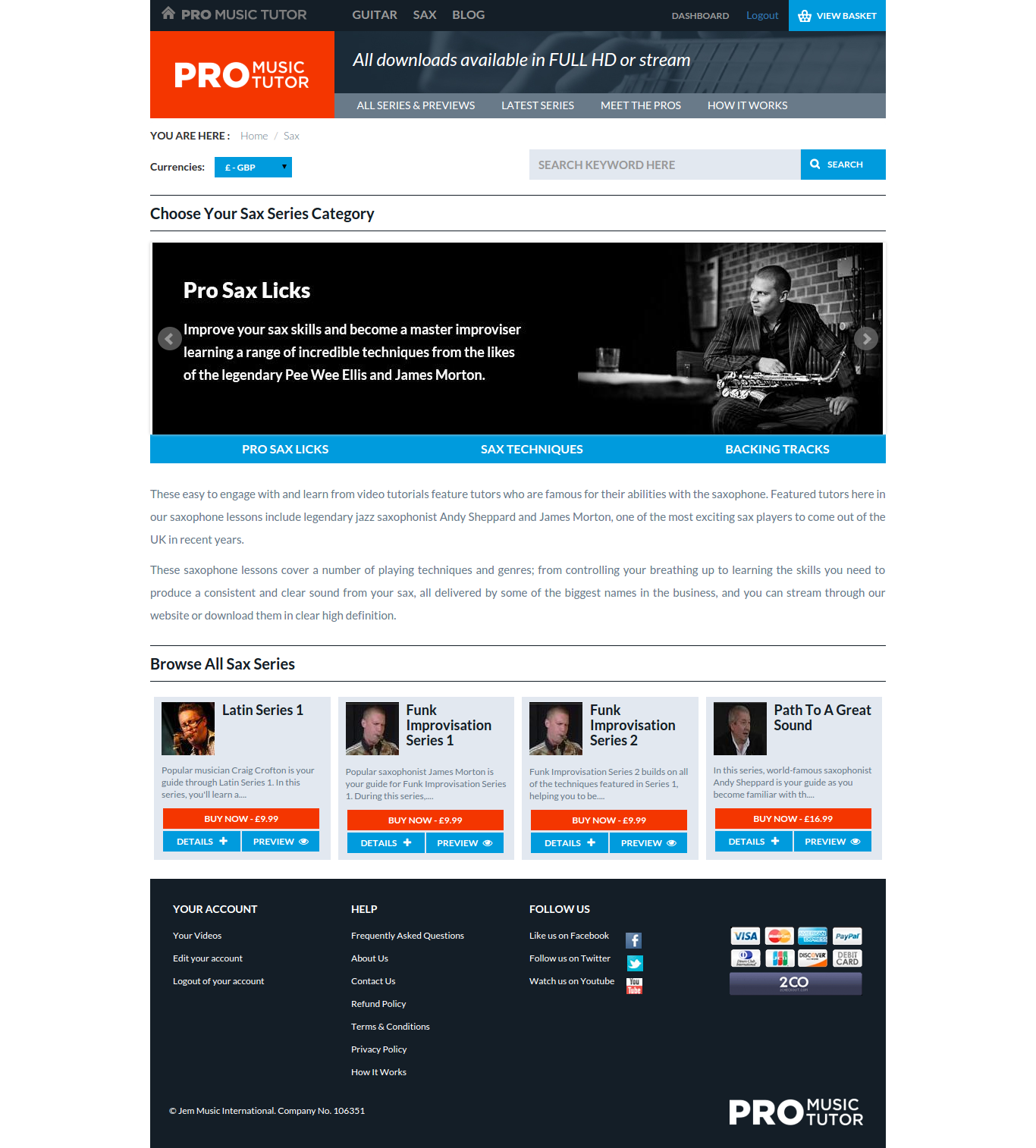 Once you've chosen your instrument of choice, you can then choose from one of the instrument categories, or browse the available series for that particular instrument on that same page.
Each category offers you a different style of learning depending on your own individual objectives.
Buying Your Lesson
Once you find a series to suit you, hit "Details" to find the series overview and preview page.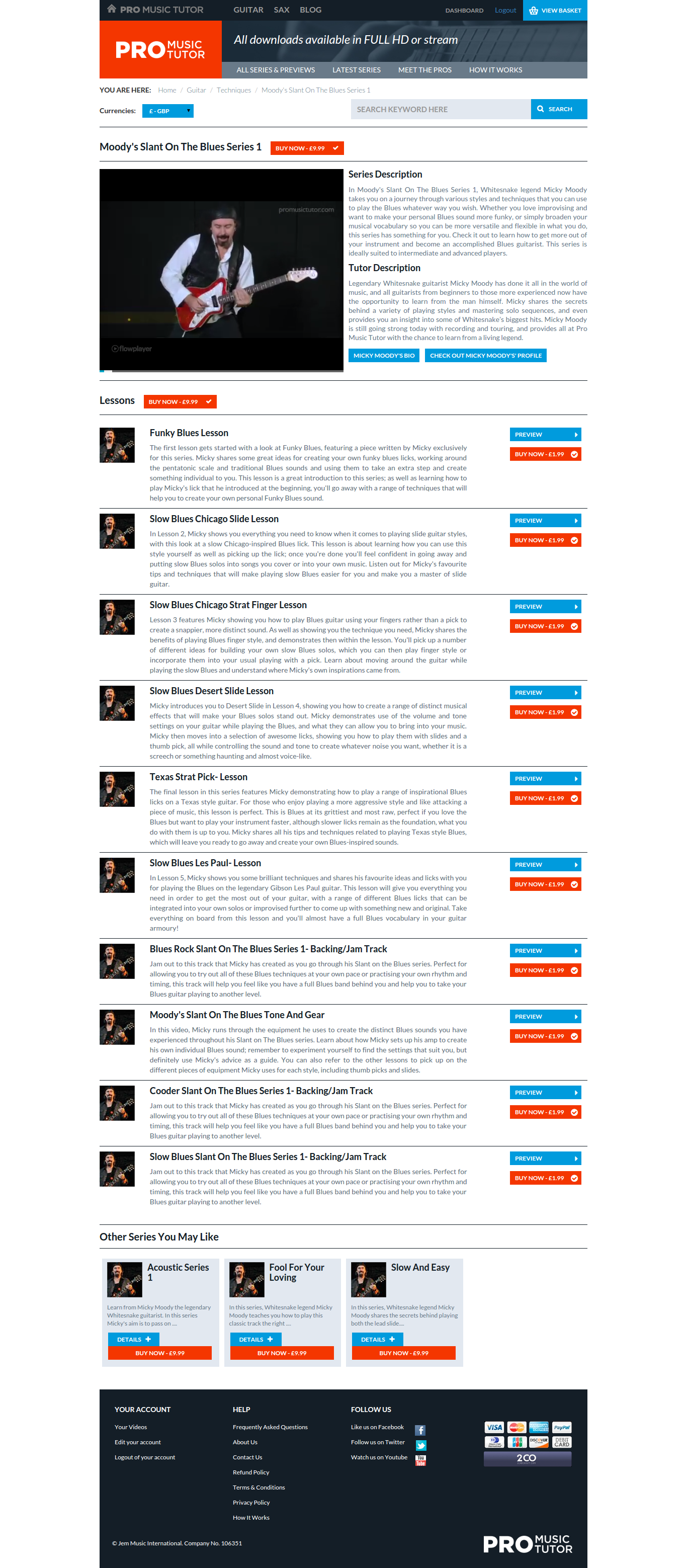 Here, you will get a preview video of the tutor talking about the series, or an audio track sample if you're viewing a backing track, as well as a text summary of the series and all the lessons.
From here, you can then choose to buy individual lessons or buy the full series.
Enjoy better value and save money when using Pro Music Tutor by buying full series rather then lessons, and enjoy instant access to all lessons as well as the backing track and tone and gear discussion for that series.
Add the series to your cart, and continue shopping. Once you've chosen your series, head to the checkout to complete your purchases.
To save even more money, check out our exciting special offers for brilliant bundle deals from specific tutors and in certain categories.
Enjoying Your Lesson
Once you have completed the checkout process you will be logged into your account from where you can access your lessons.
You have two options for enjoying your professional tutoring; either stream the video in stunning high definition while on the site, or download your lesson direct to your device to access whenever you wish.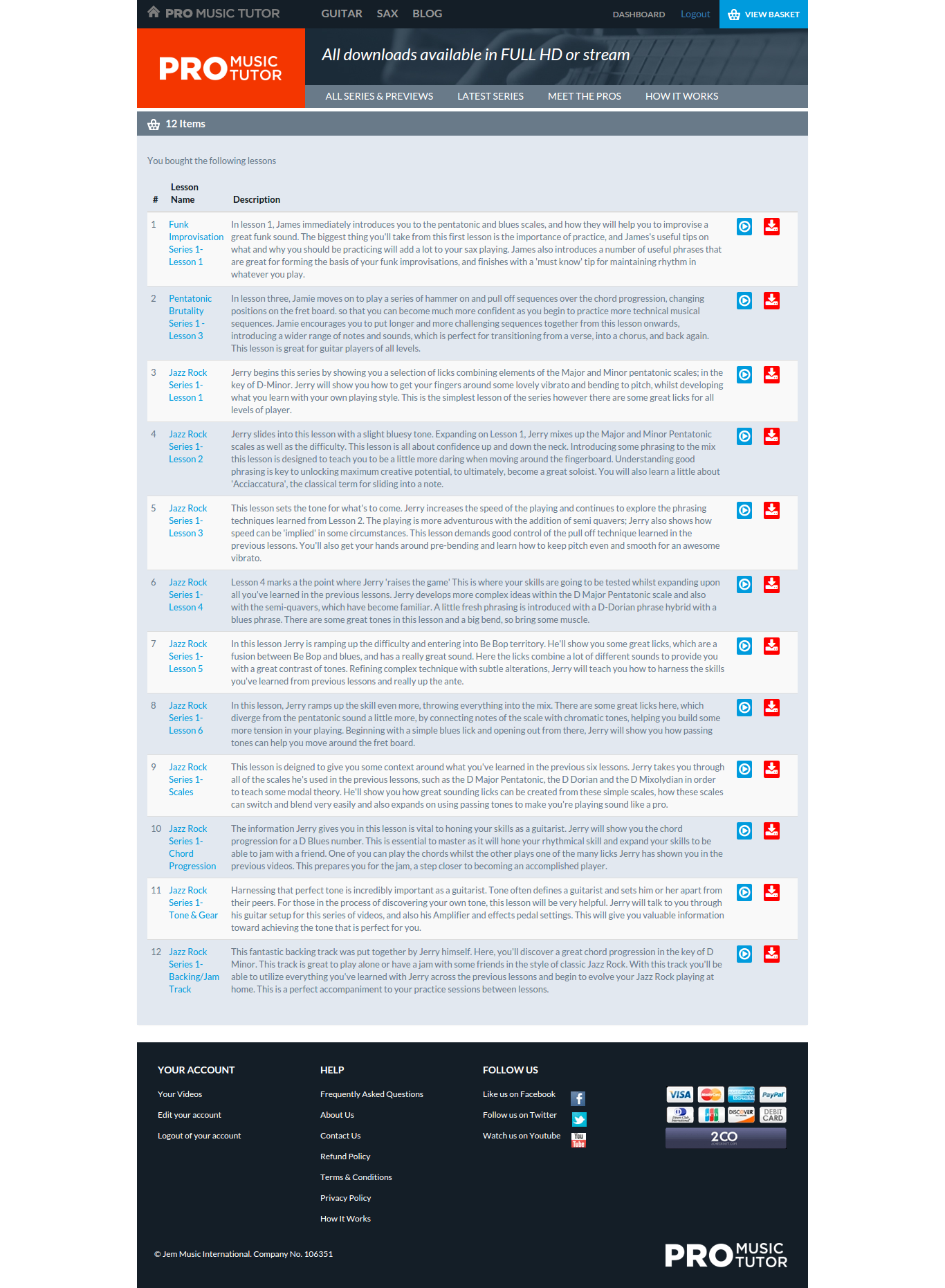 Do you have any further questions? Contact us at info@promusictutor.com with any additional queries.
We hope you enjoy Pro Music Tutor and find that it improves your musical skills, whatever instrument you play, and are always open to feedback and new ideas.